Amusement Park Fish Ocean Train Amusement Equipment|Theme Park kids Amusement Equipment For Sale
| | | | | | |
| --- | --- | --- | --- | --- | --- |
| Track: | 500*1160cm | Voltage : | 220v | Rotating motor: | 800w*l |
| Diameter: | 330cm | Power : | 1kw | Speed : | 0.98m/s |
| Specifications : | 780*480cm | Operating motor: | 800w*2 | Weight: | 500kg |
| Transportation Cuber : | 7m3 | Age : | 6 years and older (including adults) | seat: | 4 |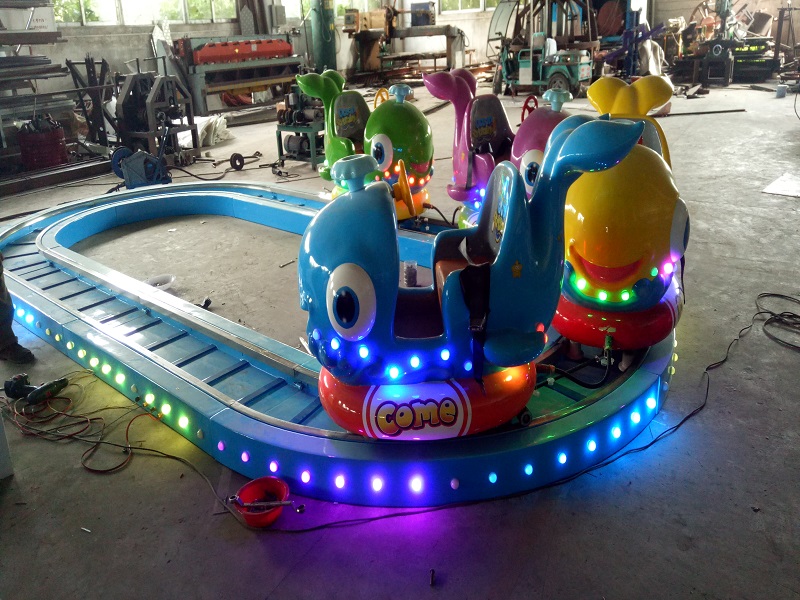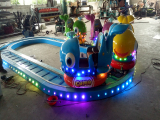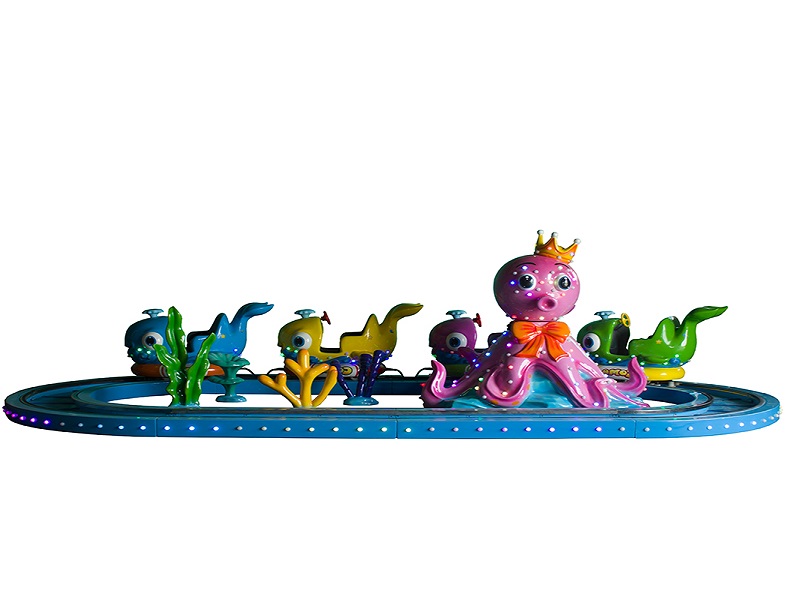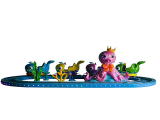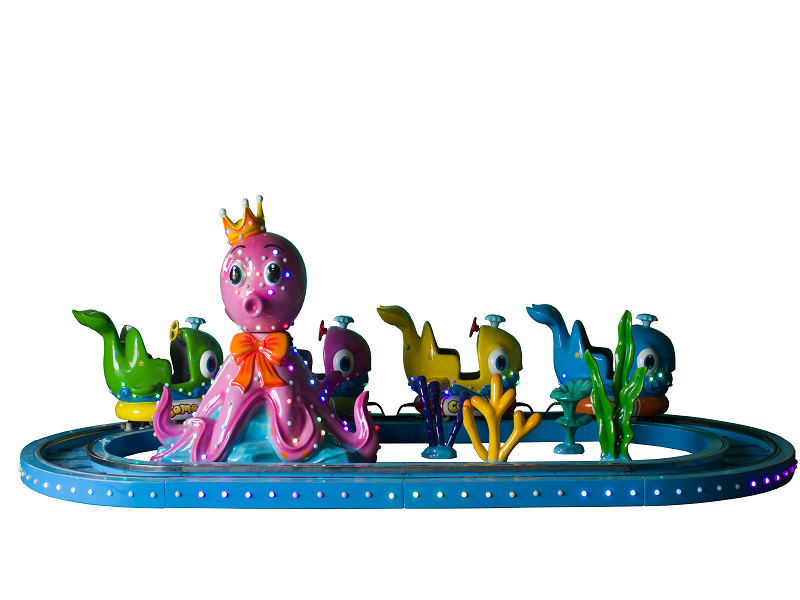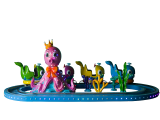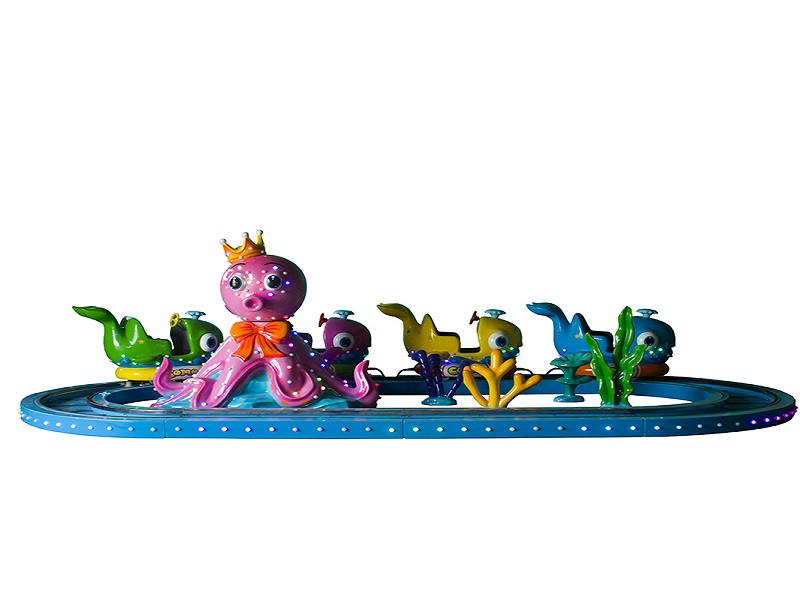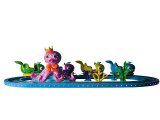 The exterior is ocean-themed, with a dolphin body, a cute octopus that can shake its head in the middle, and a dazzling light when the train is stopped, makes the design very special. Its own functional characteristics:
1. Soft start (can increase the life of the wheels).
2. Stop and all lights are shining under static state.
3. Stepless speed regulation (memorable speed).
4. Music up and down can be played at will.
5. When the train simulation sound stops while running, the children's song is started.
6. Stainless steel track and glass shape.