Amusement Park Space Flying Saucer Amusement Equipment|Kids Amusement Equipment For Sale
| | | | | | |
| --- | --- | --- | --- | --- | --- |
| Track: | 500*1160cm | Voltage : | 380v/220v | Rotating motor: | 800w*l |
| Diameter: | 330cm | Power : | 5kw | Speed : | 0.98m/s |
| Area cgvered: | 800*1350cm | Operating motor: | 800w*2 | Weight: | 3000kg |
| Transportation Cuber : | 25m3 | Age : | 6 years and older (including adults) | seat: | 12 |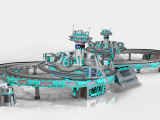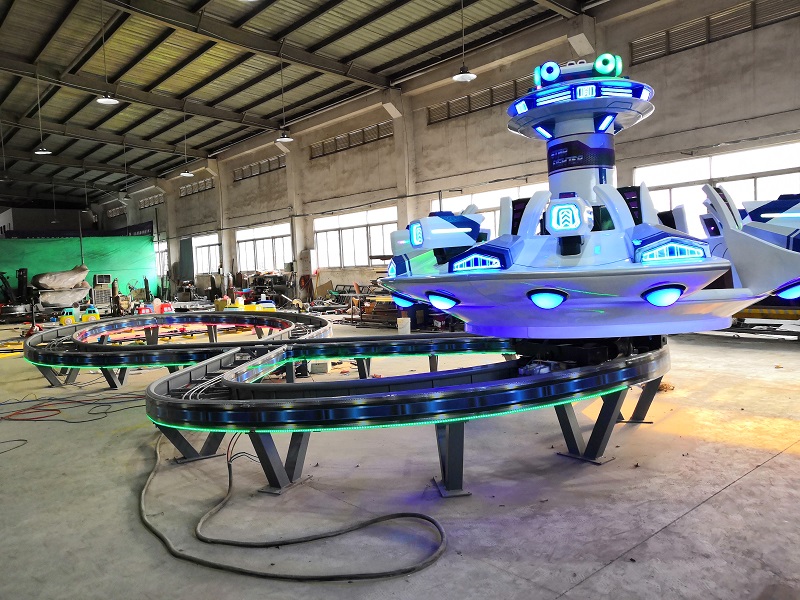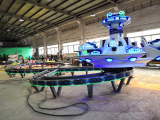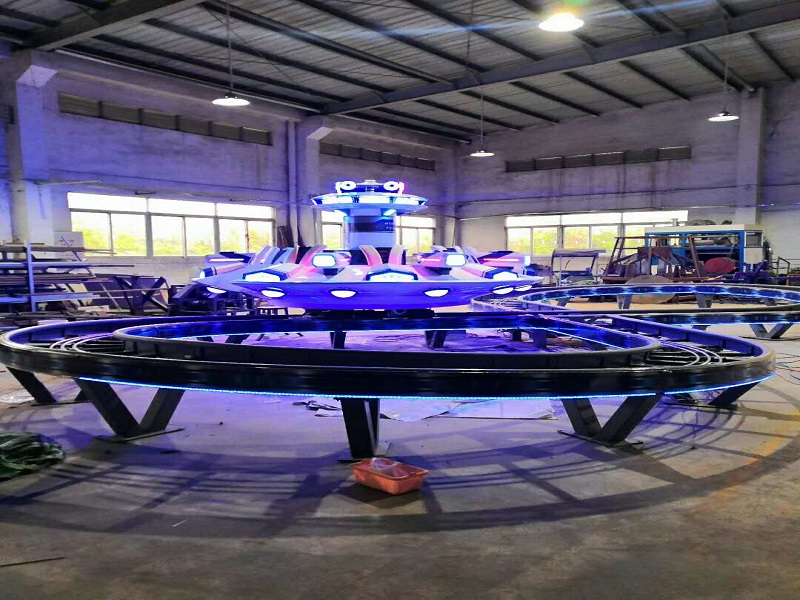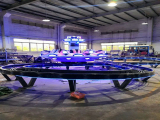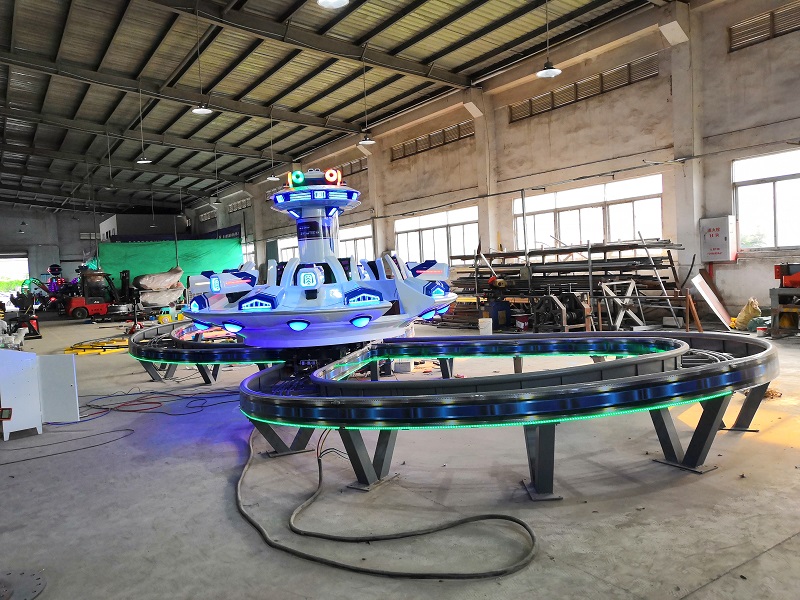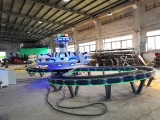 The sci-fi design gives people a mysterious and yearning feeling. The device moves up and down on the 8-shaped track.
With the dazzling lights, cool shapes,it rotates 360° back and forth, and the crossed orbits run up and down,provide a different feeling to the players,both exciting and safe.
You can hear the sound of flying saucer.The wind whispers in the ears, what a perfect starry sky experience.